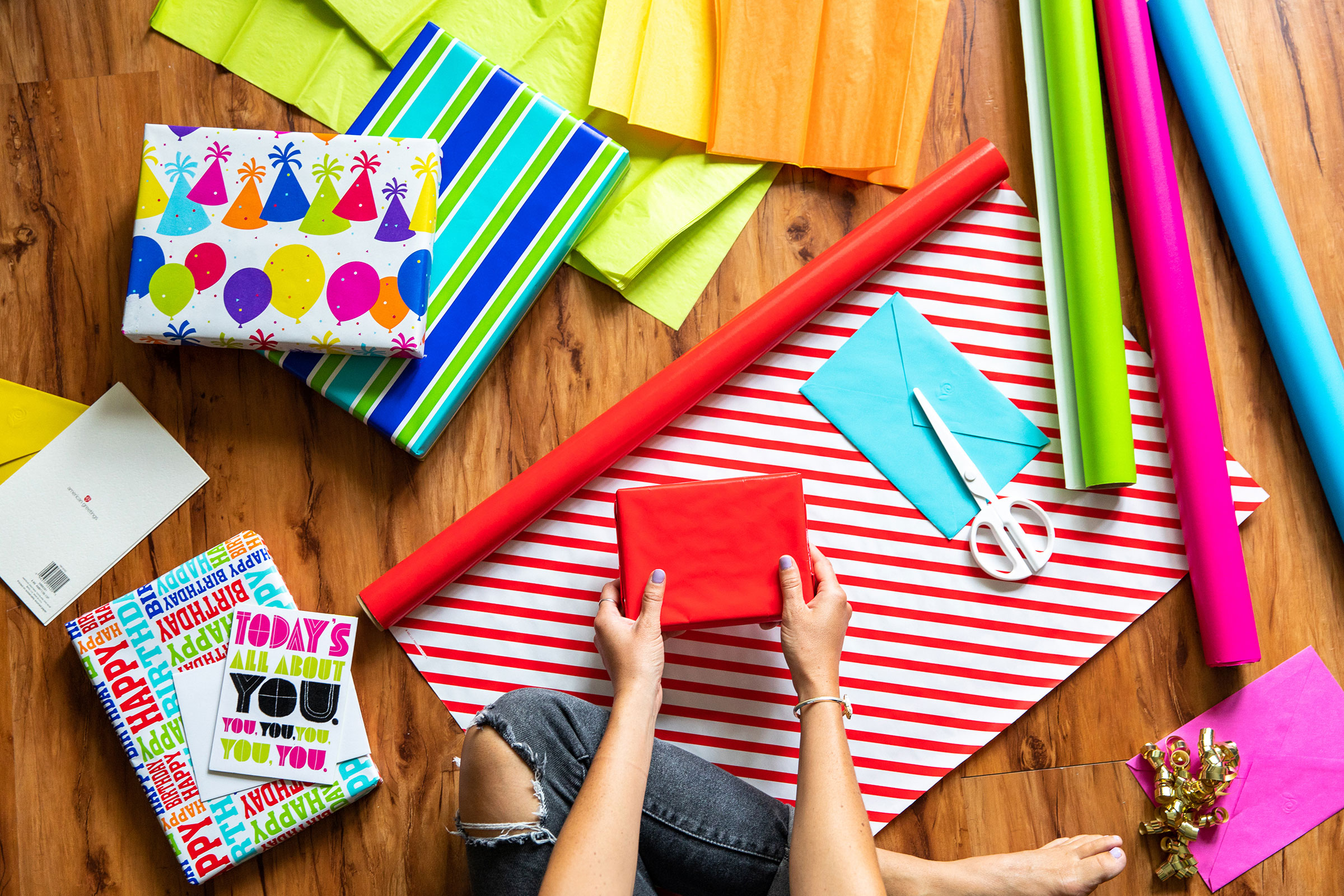 Gift Packaging
Gorgeous gift wrap, trendy gift bags, specialty tissue paper, unique ribbons, and beautiful bows help turn any present into a presentation.
Gift Packaging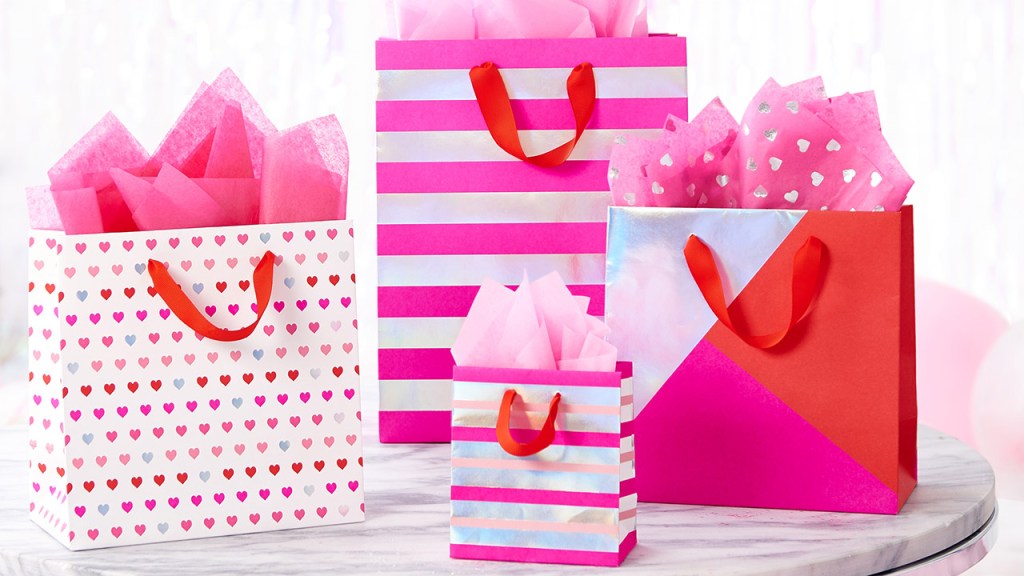 Gift Bags
Turn any present into a presentation with our large assortment of gift bags. Our on-trend designs come in multiple shapes and sizes and are available for all your favourite holidays and occasions. Wrapping something unique? Try our beverage and wine bags, gift basket bags, XXL cellophane bags for large gifts, or our Magic Moments™ pop-up bags.
Wrapping Paper
There's nothing better than opening a beautifully wrapped gift. Our large collection of gift wrap includes both single and multi-rolls, a broad range of design styles including kids, trend, and premium – and for all your favorite holidays and occasions. Looking for something more innovative? Try our cellophane, holographic, foil, or reversible wrap.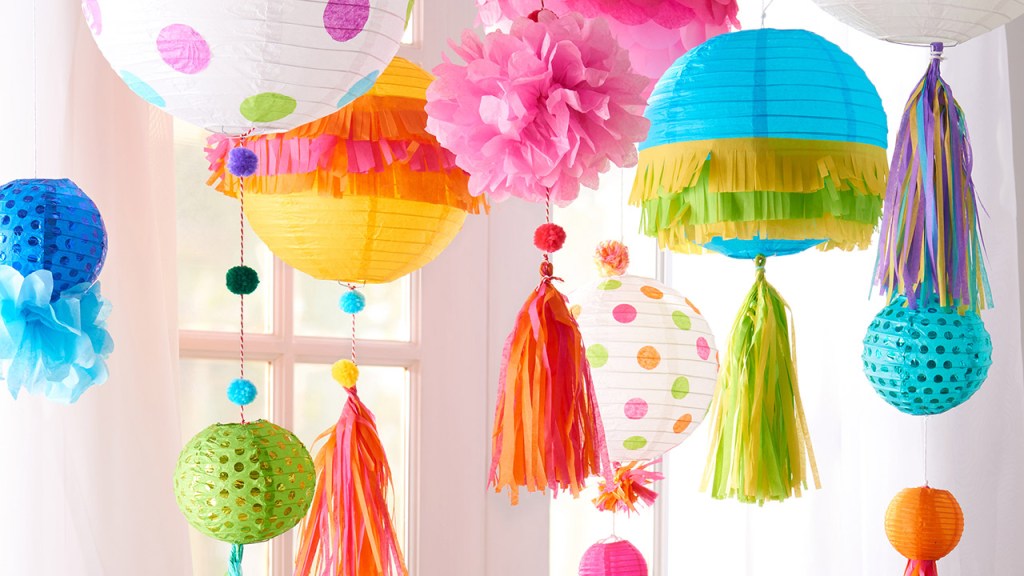 Tissue
Get the party started with our colorful and innovative collection of tissue paper. We offer a wide range of modern colors, prints, solids, gemstones, and pearls that are perfect for any holiday or occasion. With single pack, multi-pack, or bulk pack options – accenting a beautiful gift bag, lining a gift box, creating party décor, or making paper crafts has never been more fun.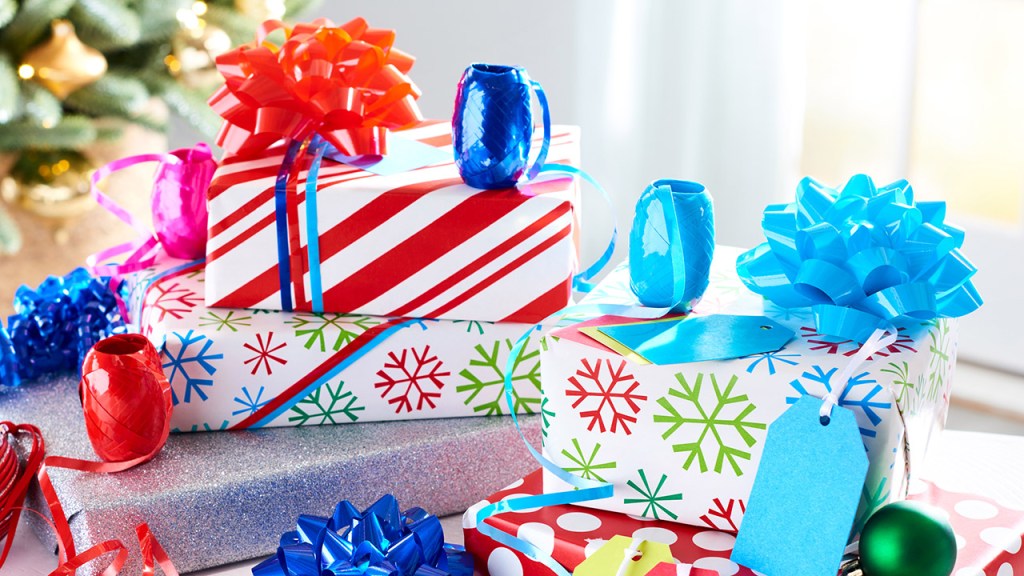 Package Décor
Add a little extra happy to any gift with our fun and innovative collection of package décor. Our wide array of colorful bows, whimsical curly bows, single or multi-channel ribbons, and unique gift enclosures are perfect for any holiday or occasion.