November 16, 2023 by Chain Drug Review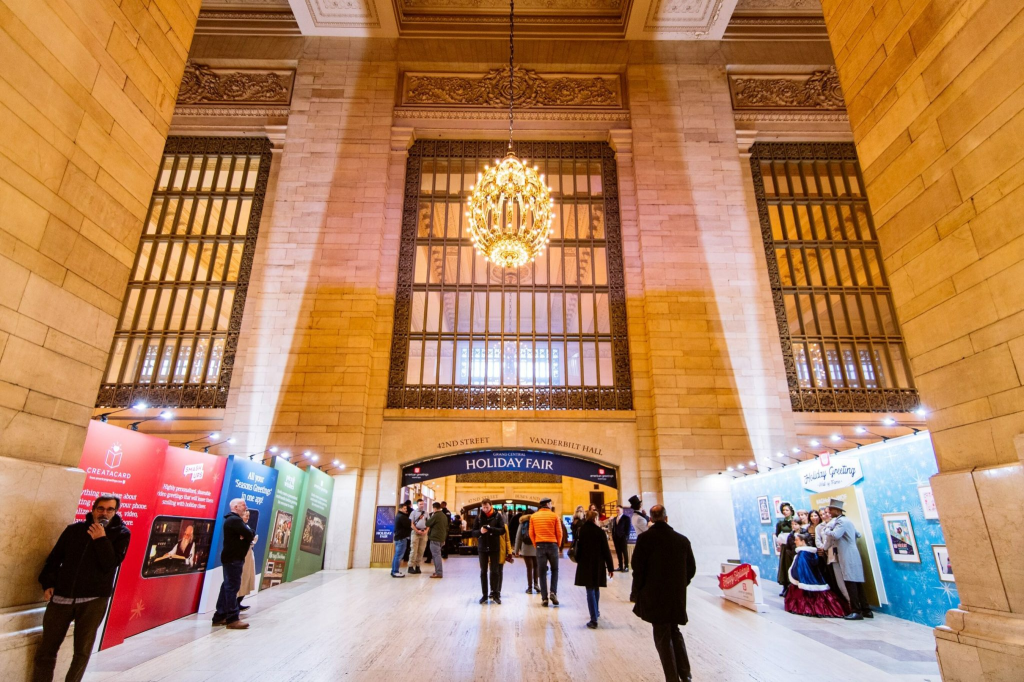 CLEVELAND — As the holiday spirit fills the halls of the historic Grand Central Terminal in New York City, AmericanGreetings.com is proud to help kick off the season of kindness and joy as the presenting sponsor of the 2023 Grand Central Terminal Holiday Fair for the second consecutive year.
"As a global leader in the digital greetings marketplace, it's such a natural fit for us to once again be the presenting sponsor of the Grand Central Holiday Fair," said Rob Matousek, executive director-Direct to Consumer Business at American Greetings. "Grand Central Terminal is the perfect place for us to share all the ways our ecards app can help you spread cheer as you journey toward your holiday celebrations. And, as our second year as the presenting sponsor, we are thrilled to share that we've expanded our footprint within Grand Central terminal."
As commuters and shoppers ascend from the terminal into the Holiday Fair located in Vanderbilt Hall, they'll be greeted by interactive booths where they can immerse themselves in a holiday greeting card wonderland. Whether learning more about the various digital offerings… touring the AmericanGreetings.com Holiday Greetings Wall of Fame… snapping a pic with the festive backdrops… or downloading the free American Greetings ecards app to send holiday greetings—the displays are sure to put the "happy" into the "holidays!"
"Our research shows that 74% of Americans prefer to receive holiday greetings that include personal photos," added Matousek. "We hope that our opportunities for festive photos throughout our Grand Central Terminal footprint along with our app will provide an easy way to spread joy to friends and family during the holiday season… and all year long."
With more than 1000 digital options to choose from, the American Greetings ecards app is perfect for creating and sending highly personalized greetings. With a membership, users can send an unlimited number of greetings, including SmashUps™ personalized videos, Creatacard™ virtual greeting cards, and Pics & Wishes™ multimedia greetings. They can be sent instantly via text, email, or social media – and can even attach a gift card. AmericanGreetings.com digital subscriptions are available at $6.99 per month, $29.99 per year or $39.99 for two years.
"No matter what the celebration, there is an AmericanGreetings.com digital greeting to make every celebration special," said Matousek. "And since 89% of Americans report that receiving holiday cards brings them joy… our virtual greetings will help spread happiness to loved ones near and far!"
The Holiday Fair runs for six weeks—November 13 through December 24. Open 7 days a week from Nov. 13 through Dec. 24, from 10 a.m. to 7 p.m.; 11 a.m. to 6 p.m. on Sundays; closed on Thanksgiving.
For more information on holiday digital greetings, visit www.americangreetings.com and follow @americangreetingsdigital on Instagram and Facebook.